Why does storytelling work?
Here's the science behind it.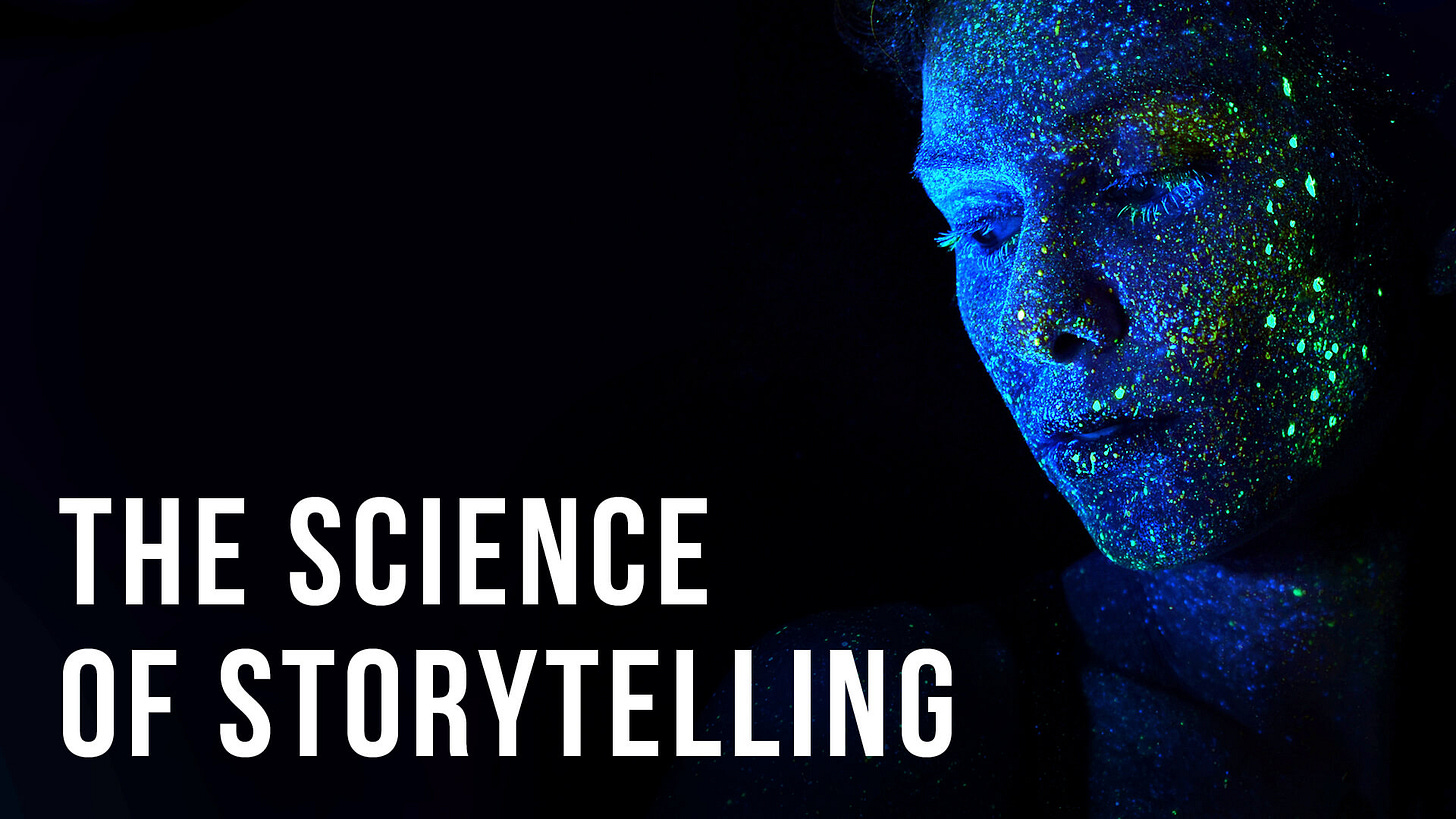 If you wish for your message to stick to your audience, consider storytelling as your choice of narrative.
There is enough research to prove that stories are up to 22 times more potent in providing a memorable experience than other types of information. The brain produces the following transmitters/hormones when exposed to a story
Endorphins, responsible for the feeling of pleasure.

Oxytocin, the "lover" hormone, and neurotransmitter responsible for trust, sex, and relationship-building activities, along with empathy.

Cortisol, the "stress hormone" which pushes a person to act, mostly to fight.

Dopamine, which gives satisfaction (and pleasure) as part of the reward system.
An extension of these changes, our olfactory (smell), auditory (hearing), visual, and motor cortices are also activated when we are exposed to a storytelling environment. This clearly indicates that if we get the storytelling right, a story can make the whole brain wake up and immerse its audience in the world of the story. They may feel like a character involved in the journey, sometimes even as the protagonist.
Stories also have an uncanny ability to keep our attention. That is because stories activate neurochemicals, which creates tensions in our minds, thereby commanding our undivided attention. This is the very reason why the introduction of a strategic character or plot, even in introducing boring and dry data and numbers, can deeply entice the attention of the audience.
I'd like to end this section with something that probably has less to do with science, but more to do with stories - transfer of values. Our parents, family, community, and country have tales and legends. They are the driving forces behind our guiding principals and the survival of our race. These tales are used as the foundation of our inherent cultural value systems so that they evolve not only as individual humans but also as a cohesive yet unique culture.
There is a method to the madness of storytelling. It requires the work of craft, working right besides art - to get the message through to your audiences. The system works and works wonders. All you need to do now is to learn how to do it effectively.